SOLAR SOURCE

GARDEN DECORATION
Perfect water decoration
The solar source is ideal for beautifying the garden, patio or terrace in ponds, pools, streams or lakes.
Automatic operation on solar cells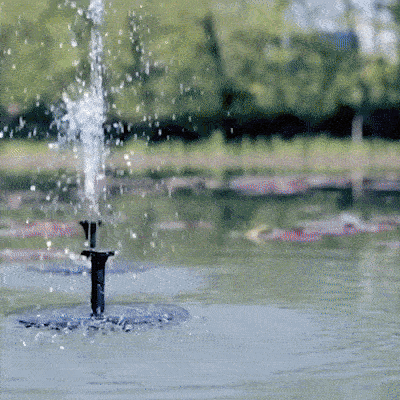 Perfect water decoration
The solar source is ideal for beautifying the garden, patio or terrace in ponds, pools, streams or lakes.
Automatic operation
The solar source turns on automatically as soon as it is placed on the water surface in a position in the sun.
Charged with solar energy
The solar source does not require electrical installations or batteries to function, since it is charged by sunlight.
Different types of sprinkler
Combine the sprinkler method and the height, using various accessories.
Creates water circulation
The source guarantees a continuous circulation of water, thus preventing the formation of algae.
Promotes a sense of well-being
Water has always had a positive effect on humans, so the fountain is suitable for those who want to relax watching and listening to splashes of water in their garden or terrace.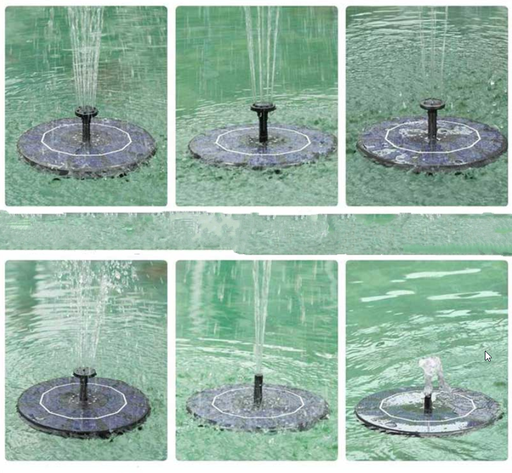 Solar source
The solar fountain is intended for those who want to beautify their garden, patio or terrace in ponds, pools and lakes. The source is economical and simple to use, since it works automatically with solar energy and therefore does not need electrical cables. Suitable for outdoor use!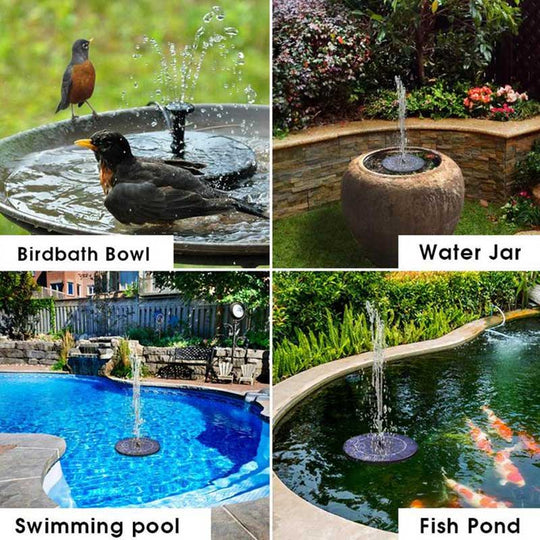 Features:

Main function:Fast delivery
Shape: round Multifunction
Cor:Black color
Main function: water source
Shape: Automatic operation, powered by solar cells
The package contains: 1 x fountain with pump, 3 x spray nozzles, 2 x extension nozzles